Play-to-earn game Axie Infinity has just released a spooky patch to Axie Infinity Origins with some cool and spooky updates. Changes include new backgrounds, ghosts, and brand-new Halloween-themed aesthetics! Also, new improvements and bug fixes are likely to level up the gaming experiences this Halloween and onward! So, let's find out more about this news without further ado! 
Axie Infinity Origins
Axie Infinity Origin is a new battle version of Axie Infinity, with similarities and big differences from the original Axie Infinity. The game has a new interface featuring some unique game mechanics, stories, and art. The game does not require an entry cost and is essentially free to play. 
Some big differences from regular Axie Infinity include sequential turns, card changes, eyes and ears, runes and charms, changes in Axie stats, and energy and card reset capabilities. Axies can now execute their attacks without any delay, unlike in the regular Axie Infinity game. Used cards and energy will not be accumulated by default during an Axie battle. Axies can also equip new power-ups in the form of runes and charms to gain various advantages during battles. 
Previous Origins Updates and Patches
Earlier this month, Axie Infinity announced that updates and patches would take place after the previous maintenance window closed. This came over the October development updates and the first balancing patch. 
Updates to rock, paper, and scissors gave players the choice of choosing the initial play order and the option to omit rock, paper, and scissors from their play order. The maximum time for selecting a choice was also increased to 8 seconds, and the maximum time for a game was decreased to 3 seconds. Bug fixes and improvements also included fixing issues with the invalid bearer token, the feather descend issue, and the celestial might buff issue.  
Axie Infinity Axieween Update! 
New changes in the Axie Infinity Axieween update include the addition of new backgrounds, the addition of ghosts, and new Halloween backgrounds for Axieween. 
New backgrounds are always exciting, and the Halloween-themed and regular backgrounds make gameplay even more exciting. Various Axies inside Axie Infinity Origins have special 'ghosts' that follow them throughout gameplay.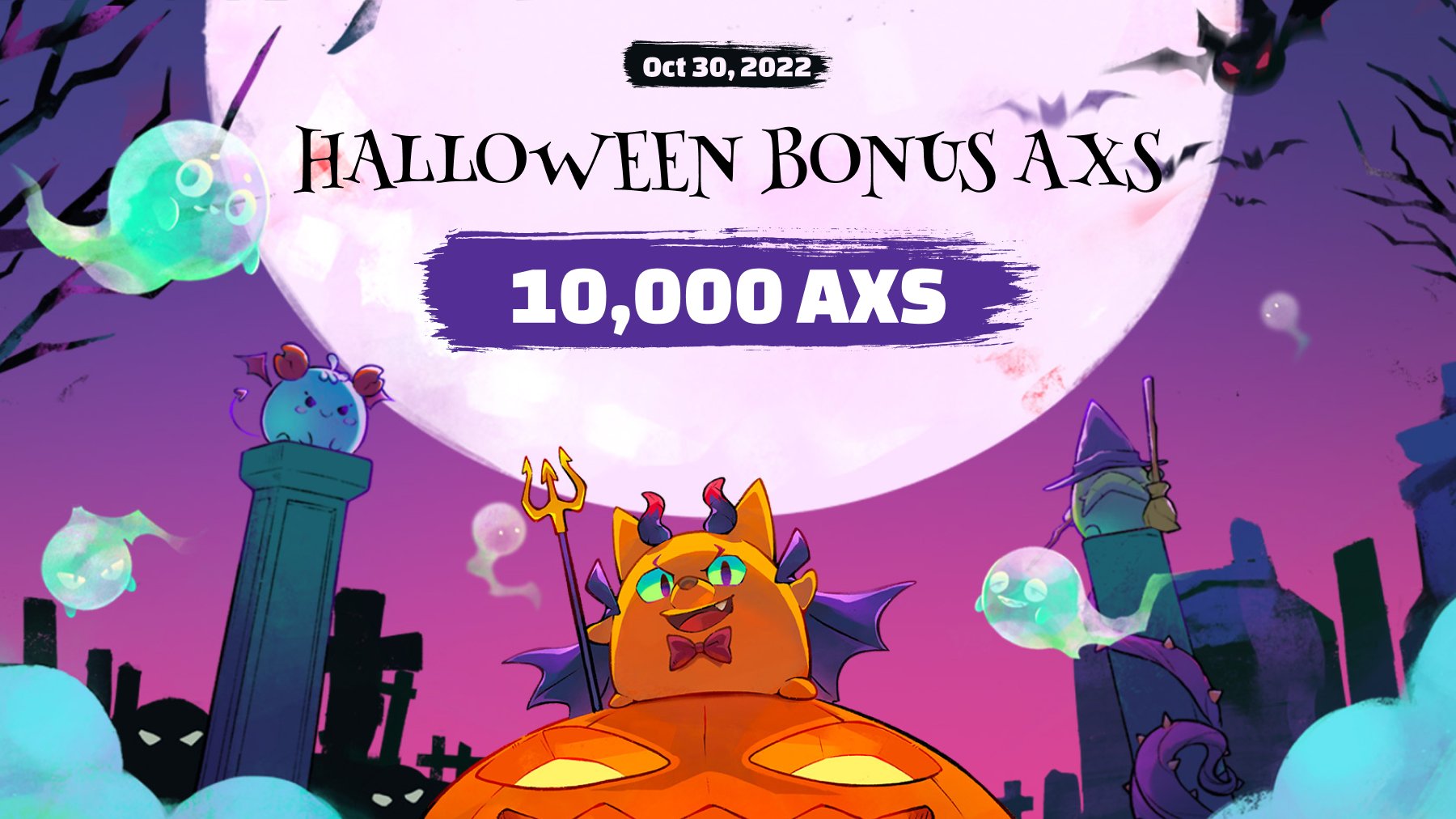 Improvements and bug fixes are also super prevalent in this gameplay update. Developers have fixed a bug for Axies and debuffing. If Axies had a debuff and then got cleansed, the next stack of the same debuff applied would not trigger cleanser and directly apply the debuff instead. 
A bug where drawing a curse card would consume a cleanser stack has also been fixed for ease of use. When using the card Turnip, previously, the card would consume a cleanser stack on the Axie. This has also been changed. 
Additional Bug Fixes
Where Gecko would remove stun and sleep even though it already removed a debuff.

Where multihit could apply two separate stacks of poison

Where secrets that were supposed to be triggered once were being triggered multiple times by multihit attacks

Where charm of focus didn't work on AoE attacks

Where AoE attacks wouldn't trigger feather

Where the Rune 'Adaptive Program' only gave DMG a boost once

Where if players opened the draw pile menu before the prompt showed up, the game got stuck

Where Axies were being sorted incorrectly

Where depositing SLP into the game and then crafting a non-SLP recipe, the SLP disappeared 

The addition of a share replay button when looking at a battle in the battle log 
Axie Infinity Axieween
There are some truly exciting Halloween challenges in Axie Infinity. The Axieween event involves a trifecta of treats and frights, with various challenges for players to engage in.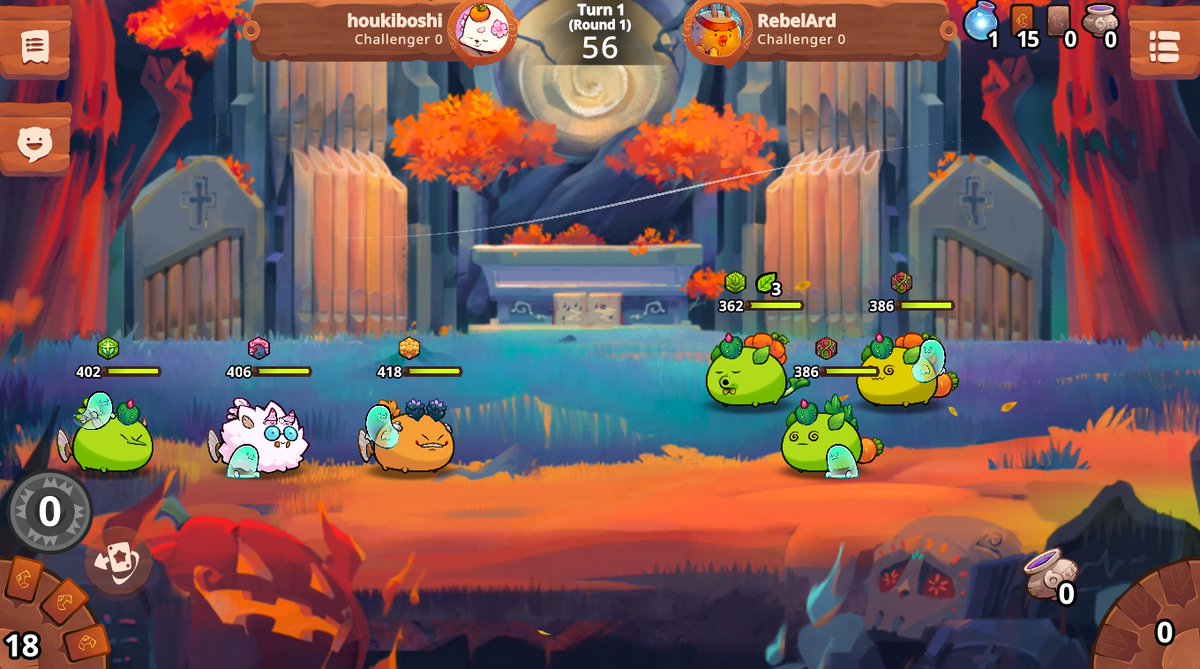 Axie Scary Story
Axie Scary Story involves some true creativity from players. If you've ever wondered about the dark side of the game, this is the horror challenge for you. In order to enter this challenge, create a short video, or write a super scary short story. Videos must be a maximum of one minute and thirty seconds, and short stories must have a super scary theme or plot. Oh, and the addition of an Axie or two! 
Axie Costume Challenge
The Axie costume challenge does not require any prior cosplay experience, and everyone is welcome to enter this game! With the Axie costume challenge, get as creative as you like, and have fun! The costume must be either Axie-themed or include an Axie in the picture. 
Create an Axie
Creating an Axie is another fun part of Axieween. Users can join in the fun by creating an Axie out of an everyday object in real life. This could be carving an Axie out of a pumpkin or even dressing up your beloved pets as Axies! 
To participate in Axieween, post your scariest Axie on Twitter with the hashtag Axieween and ScaryAxie. 
The best overall entry among all three of these challenges will win a Forest Land plot on top of the 125 AXS prize for first place. For each challenge, first place wins 125 AXS, second place wins 75 AXS, and third place wins 50 AXS! 
Happy Axieween, and take advantage of the new bug fixes and improvements to enhance your gameplay!