Saigon, an open testnet for the Ronin Network, is now live! Developers can now easily test and deploy smart contracts on Saigon. Among other things, the open testnet will change a few important things in the operation of Ronin. So, let's find out more about this development. 
What is Ronin?
The Ronin Wallet is a crypto wallet that operates on the Ronin network, a sidechain of Ethereum. This wallet allows you to enjoy the popular play-to-earn game Axie Infinity and various Ronin Blockchain decentralized applications (DApps). Ronin wallets offer many benefits, and Ronin was specially designed to use Axie Infinity. 
A samurai in feudal Japan without a master was called a Ronin. Sky Mavis' name expresses the company's desire to take control of its product's destiny. In addition, with a Ronin wallet, you can also send and receive crypto assets and NFT through the Axie Infinity Marketplace without paying gas fees, which can be expensive.   
A Ronin account can currently store Wrapped Ether (WETH), Axie Infinity Shard (AXS), USDC, and Smooth Love Potion (SLP). 
How to Create a Ronin Wallet
The wallet can be downloaded from the Play Store for Android devices or the App Store for Apple devices, either as a browser extension or as an app. 
To create an extension for Ronin Wallet, follow the steps below.
To use Ronin Wallet on Chrome or Firefox, add the extension. 

Upon opening the extension and clicking "Get started," you will be taken to the Ronin Wallet settings page. Click the "I'm new" section.

Click "Create Wallet" and enter your strong password.

When you click the "Reveal Seed Phrase," your secret recovery phrase will appear. It's important to save it somewhere safe, as you'll need it later to recover your wallet. Keep your phrase seed to yourself!

When you click "Continue," your wallet account will be ready for use!

Open your interface wallet by clicking the browser extension. 
You'll see your Ronin address at the top, followed by the wallet name [Account#]. You will need to provide this address later if you deposit or receive assets. 
'Asset' displays your current balance of NFT tokens of ERC-20 and ERC-721. You can check your transaction history by clicking on the activity section of the wallet. 
Saigon, The Open Testnet for Ronin is Now Live
Ronin is embarking on its next adventure today. This week, Ronin released Saigon, a developer, and builder testing network!
Anyone, anywhere, will be able to showcase their work on Saigon and make a case for their deployment on Ronin with its fleshed-out development playground.
Delegated Proof Of Stake
Ronin is working on upgrading its consensus mechanism (the mechanism that secures and validates data) to proof of stake. By staking your RON tokens through a validator, you'll be rewarded for helping protect the network.
The Validator onboarding dashboard has been deployed on Saigon to prepare for this. RON tokens can also be staked through the dashboard through a validator of your choice. The BNB smart chain's decentralization strategy is analogous to the elevation of decentralization by its strategy. Proof-of-staked authority (PoSA) would replace proof-of-authority (PoA). This is a mixture of delegated proof-of-stake (DPoS) and proof-of-advocacy (PoA), according to Ronin.
Here, in the Whitepaper, is more information about the pending upgrades.
Deploying Smart Contracts
Developers can deploy smart contracts using Saigon. Through the Testnet Faucet, you can acquire RON.
Saigon now supports Ronin wallet, Katana, and the Ronin bridge contract. Take a look at deploying smart contracts here. 
ERC20 and ERC721 tokens can now be deployed on Saigon.
Among the experimental contracts that developers will deploy are (but are not limited to):
Guild management and the 

Axie

 team

Trading and collateralization of NFTs

Axie games developed by the community

Payouts and tooling for esports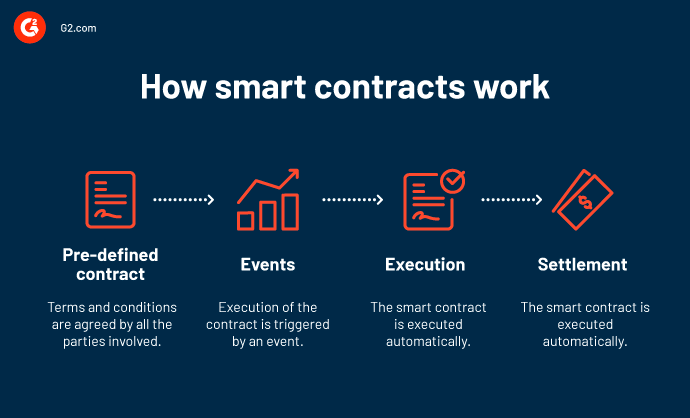 Open Sourcing Ronin
For Ronin, Bridge, and DPOS smart contracts, developers have released source code to make them more accessible and transparent.
Several preliminary internal & external audits will be conducted before the bug bounty program is opened.
Ronin Hack
An estimated $600 million was stolen from the Ronin Network earlier this year.
According to the company's report, the hackers acquired access to private keys to validator nodes, compromising five validator nodes, which is also the threshold for approving a transaction.
As of now, there are nine validator nodes on the Ronin chain, and the hacker managed to get access to four of them, as well as a third-party validator run by Axie DAO, a decentralized autonomous organization (DAO).
Sky Mavis was given access to Axie DAO last year in order to mitigate user volume, which led to the exploit. The access to the system was never revoked, which ultimately allowed hackers to gain backdoor access and leak $600 million worth of tokens.
Since then, the Ronin Network has been gradually recovering. With this new testnet, things will likely slowly improve, with more opportunities within the platform. 
Other Articles