Earlier, STEPN tweeted about an excellent opportunity to win 10,000 $GMT. Of course, STEPN users and move-to-earn enthusiasts were incredibly excited about this. MOOAR, STEPN's dedicated NFT marketplace, has set up a Mascot contest to represent MOOAR. 
This is an incredible opportunity for artists and designers, and with a prize of over $5,000 USD, this is super exciting. So, let's find out more about this! 
What is STEPN?
STEPN is a popular move-to-earn app with hundreds of thousands of dedicated players, also known as Steppers. It's currently taking the world by storm, using NFT sneakers and cryptocurrency to reward users for movement.  
STEPN is said to be the most popular move-to-earn app of all time, with competitors such as Step App and RunBlox. But what makes the game so popular? 
Firstly, STEPN has an incredibly dedicated and vast global community. The app, which pays users to exercise and move their bodies, is a perfect encapsulation of how movement can be used to form communities and generate passive income. 
With a wide variety of tools built by the STEPN community, such as the STEPN Guide, STEPN ROI simulator, STEPN Wiki, and the STEPN calculator, users are truly dedicated to using this app for good. 
STEPN users also establish community groups in person, running with fellow Steppers. Once you've got your NFT sneakers, you can run, walk, and jog with friends and fellow Steppers. 
This in itself is a huge positive about the M2E app, as it introduced a whole new audience to NFTs and cryptocurrency. This actively breaks the stigma of tech bros and crypto enthusiasts being the only ones involved.
How Does STEPN Work?
The app works by tracking your daily steps and converting the steps into STEPN currency. This currency is known as $GST, which stands for Green Satoshi Token. You can earn one token per minute of movement. 
In STEPN, $GMT is the governance token. This can be earned through steps and can be used for sneaker upgrades and minting new NFT sneakers. 
What is MOOAR? 
MOOAR is an NFT marketplace dedicated to STEPN. Built by Find Satoshi Lab, the parent company of STEPN, MOOAR is a place for STEPN users. STEPN stated that MOOAR will provide additional value and utility for loyal STEPN users and the GMT token. 
Speaking more about MOOAR, STEPN added that during the crypto bear market, they are dedicated to building more products and utility for the valued and dedicated community. MOOAR was born with this decision. 
MOOAR works by offering loyal STEPN users distinct and amazing benefits within the MOOAR NFT platform. The NFT platform is set to release sometime soon, but at this moment, there is no set date for its release. 
Win 10,000 $GMT with STEPN's NFT Marketplace MOOAR
So, now we know everything about STEPN and MOOAR, let's take a look at the exciting contest. If you're a designer, artist, or creative, you have a great opportunity to win $5,000 USD worth of GMT. 
Want to win 10,000 $GMT?

Check out the thread below for #MOOAR 👀 https://t.co/7k2OLpJyDZ

— STEPN | Public Beta Phase V (@Stepnofficial) October 26, 2022
The task is to create a mascot to represent MOOAR. Show your creative flair, and design a remarkable mascot to represent the MOOAR brand. Once designed, the mascot will be integrated into the branding of MOOAR and will be showcased as we get closer to the official launch of the MOOAR NFT marketplace. 
So, how do you enter this incredible contest? To enter this contest, get started and create your unique MOOAR mascot design. Post to your feed tagging @mooarofficial, using the hashtags 'GimmeMOOAR', 'MOOARMascot', and 'MOOAR'. With this contest, you can submit multiple unique designs.
Entries close on November 9th at 11:59 UTC!
The Selection Criteria for the MOOAR Mascot
In order to be selected for the MOOAR mascot selection, your mascot should fit a few desired criteria. The MOOAR team is looking for a mascot that is innovative, creative, and well-aligned with the MOOAR brand. 
MOOAR is self-proclaimed cheeky with unique and fun elements. MOOAR will look at the winning artist's work and develop the mascot alongside them. For this to go ahead, contestants will have to provide access to the artwork files. 
What Rewards Can You Win?
With this amazing opportunity, you can win some amazing rewards. The winning artist of this competition will receive a whopping 10,000 in $GMT. The MOOAR team will get in touch with the winning artist directly and coordinate the prize after the official app announcement and release. The MOOAR team looks forward to receiving the uniquely designed entries.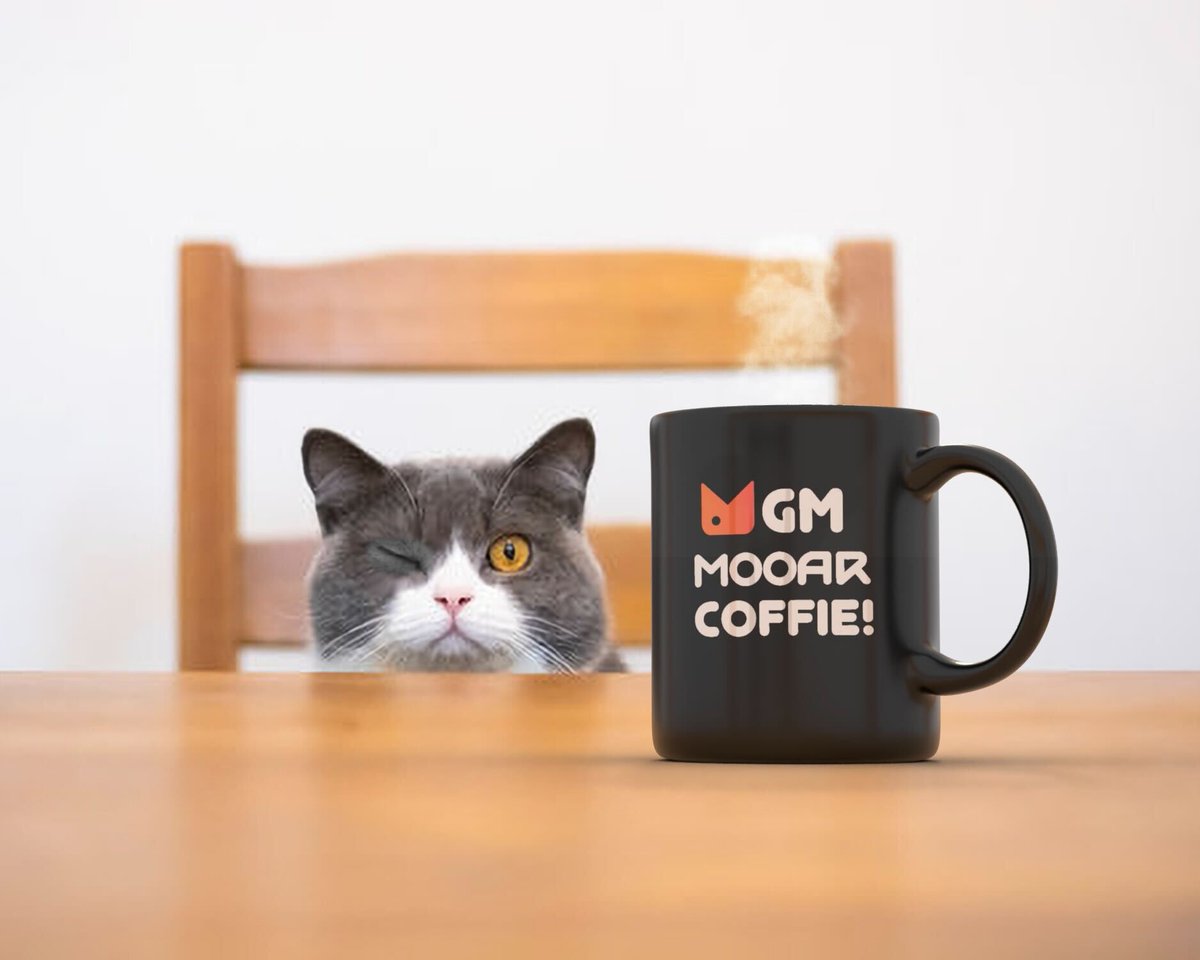 As a legal notice, the MOOAR team posted an additional tweet to the competition thread. As the chosen artist, you own all rights in relation to the artwork submitted. By submitting your artwork as an entry, you grant MOOAR a worldwide, exclusive license to use the artwork for personal and professional uses. 
This contest is incredibly exciting. The benefit of this competition is, of course, the reward, but also the opportunity for STEPN fans to get involved with the new MOOAR app and make their creative mark in the world. You have until November 9th, and we look forward to seeing who is the lucky winner! 
Other Articles